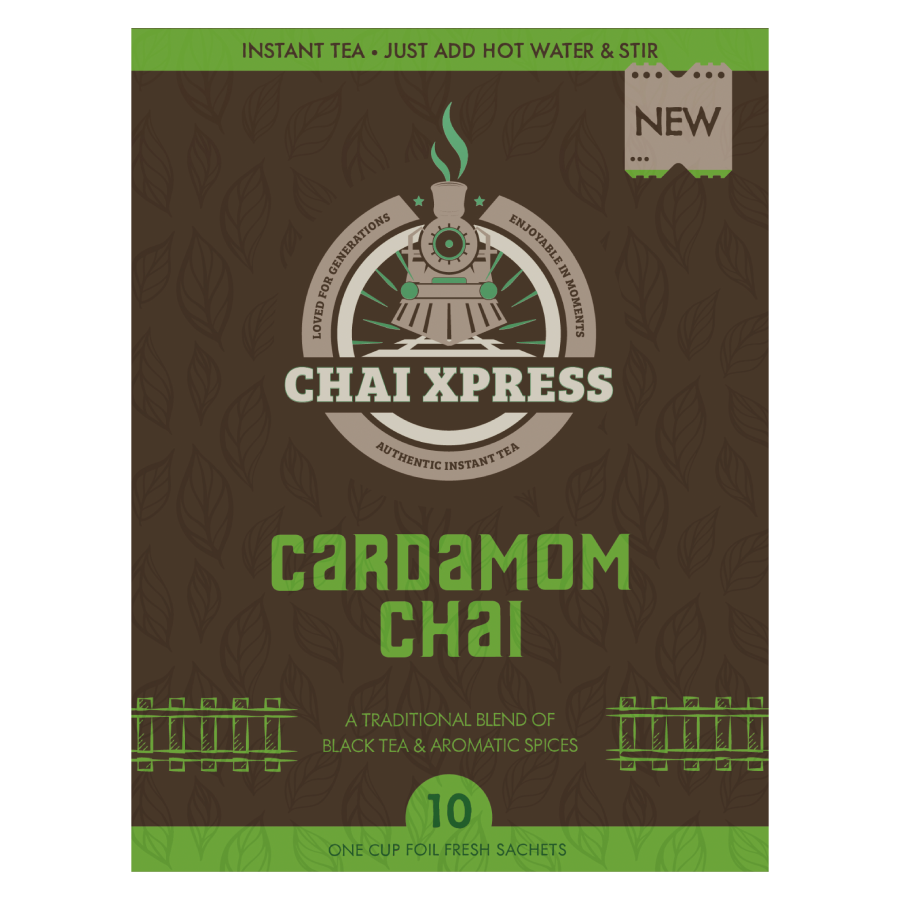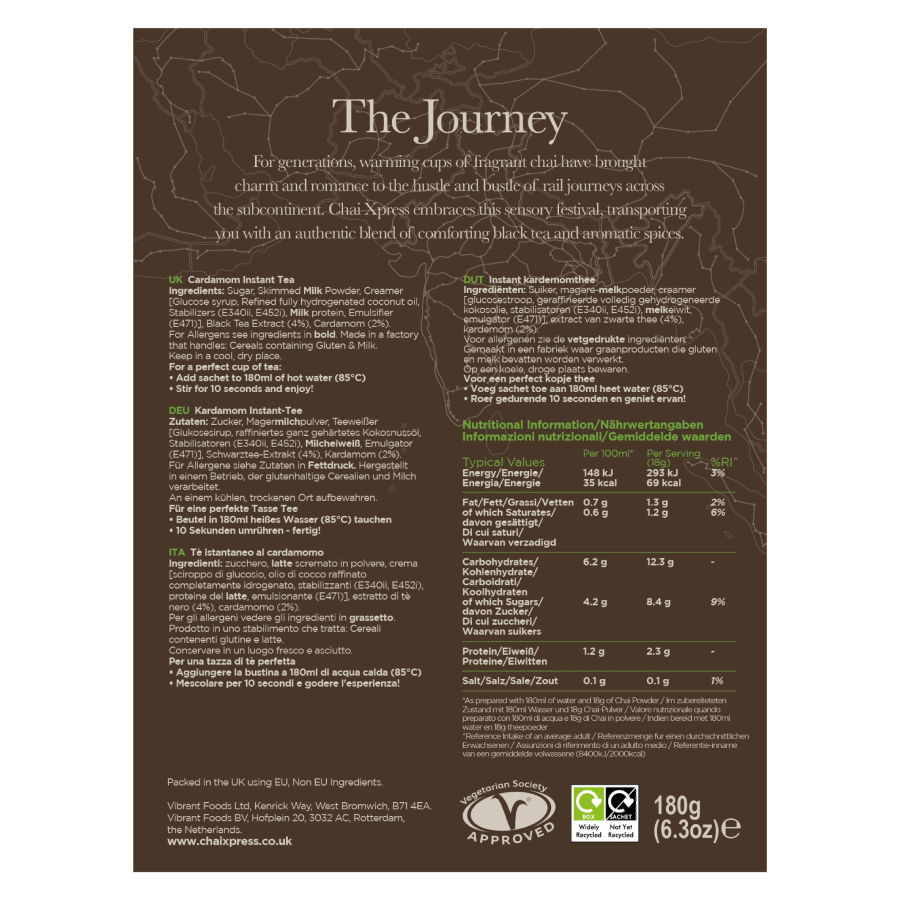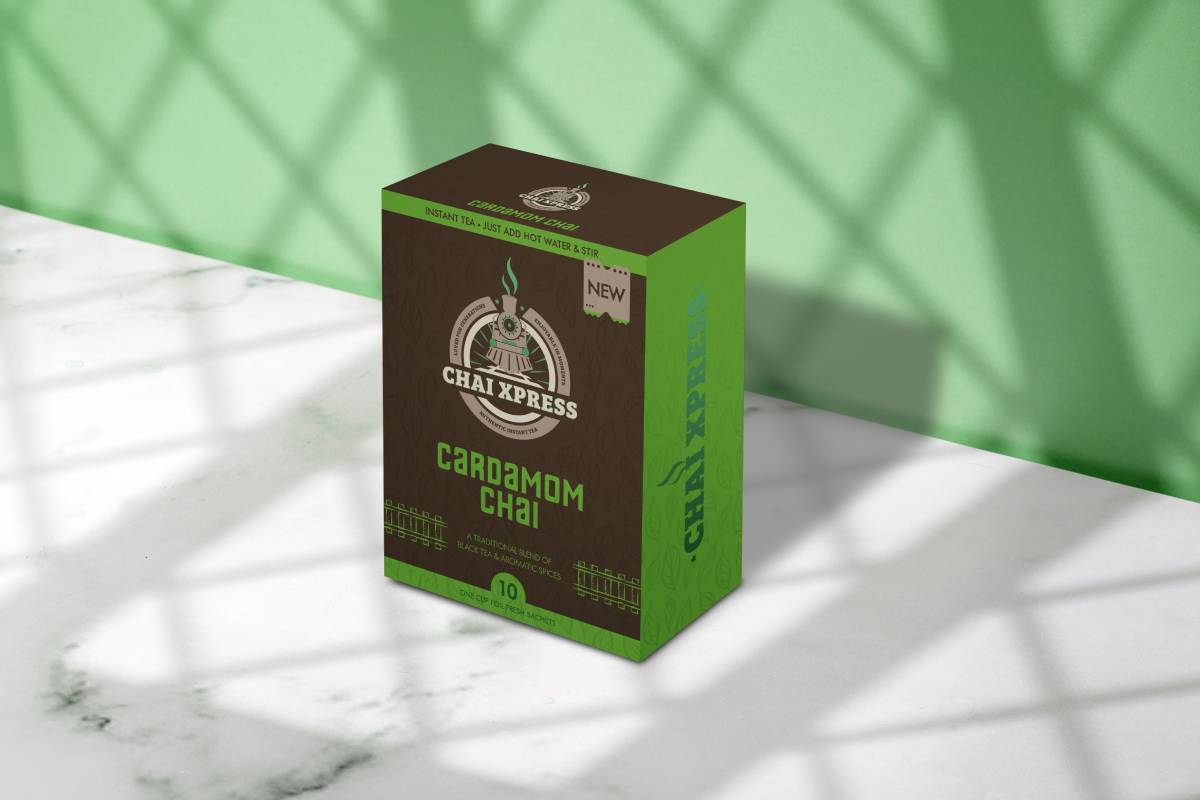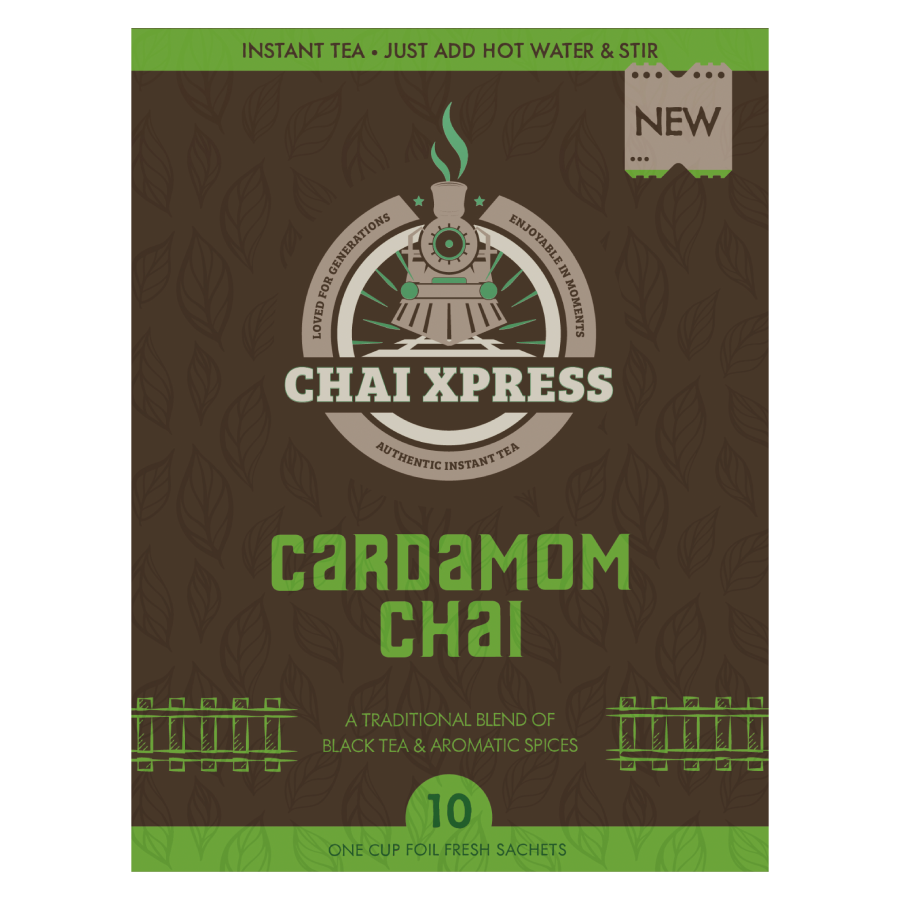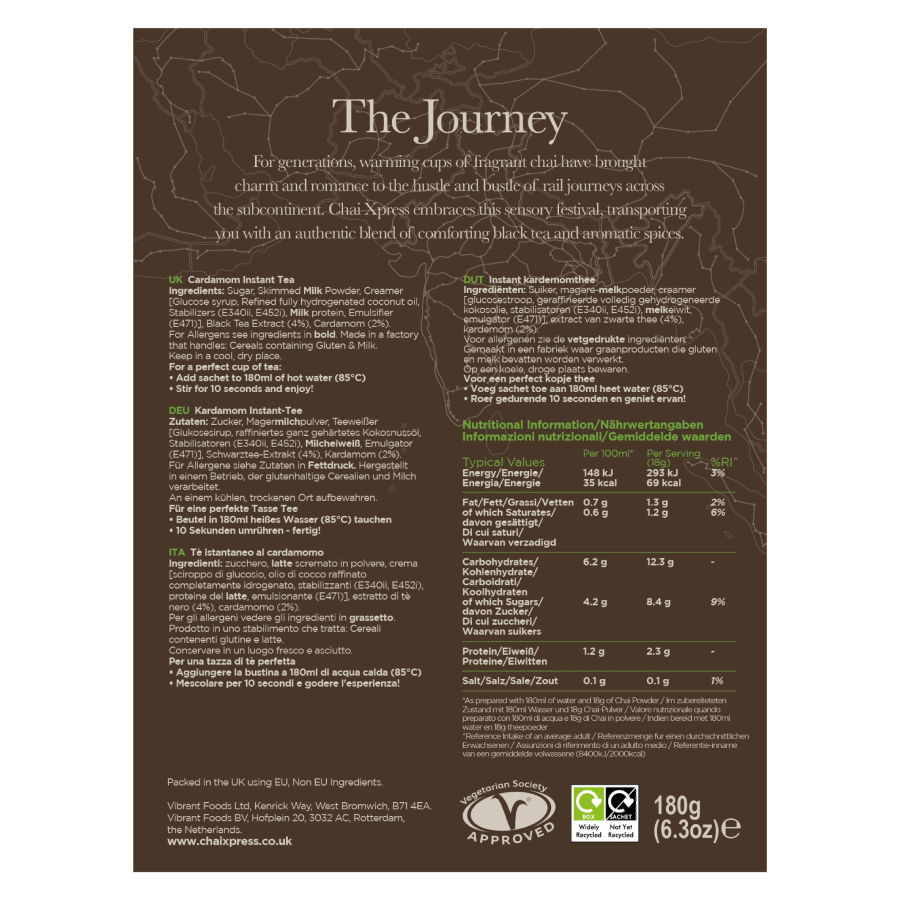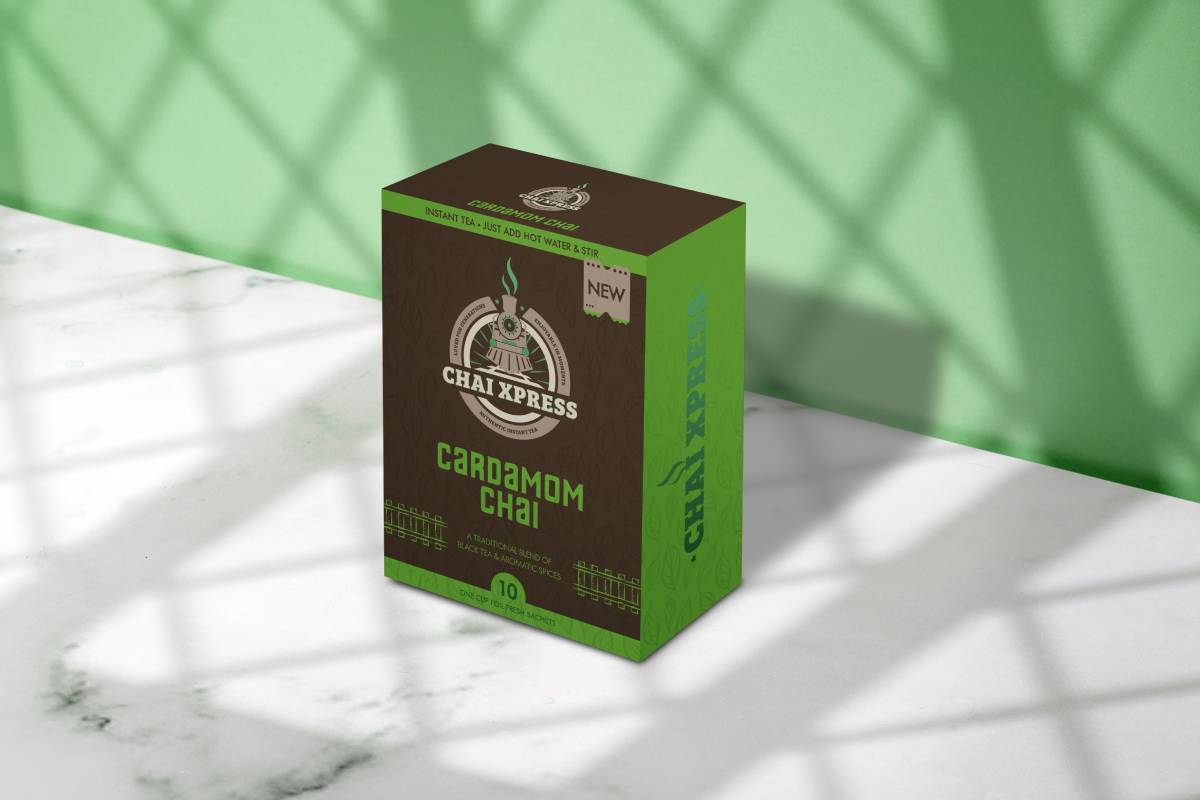 Also known as "Elaichi" Chai, is a popular spiced tea recipe enjoyed throughout the year, no matter the weather.

Cardamom has an incredibly intense flavour profile and therefore every household has a different style in making Elaichi Chai, varying the spice content – we can say one thing, we haven't held back. Our cardamom chai is full of flavour with notes from sweet, spicey, and maybe even a little bit minty.
We have used only the highest quality sources for our Cardamom Chai. Packed individually, it is ideal whether you are at home, at the office or on the go – enjoy a relaxing cup by just adding hot water.
Chai Xpress started in 2009 in London before spiced tea was in vogue. Our Chai obsessed connoisseurs wanted to share their love of great tea with a promise of an authentic and aromatic sensory journey as traditionally enjoyed on train journeys across the subcontinent.
Contents: Sugar, Skimmed Milk Powder, Creamer, Black Tea Extract, Cardamom