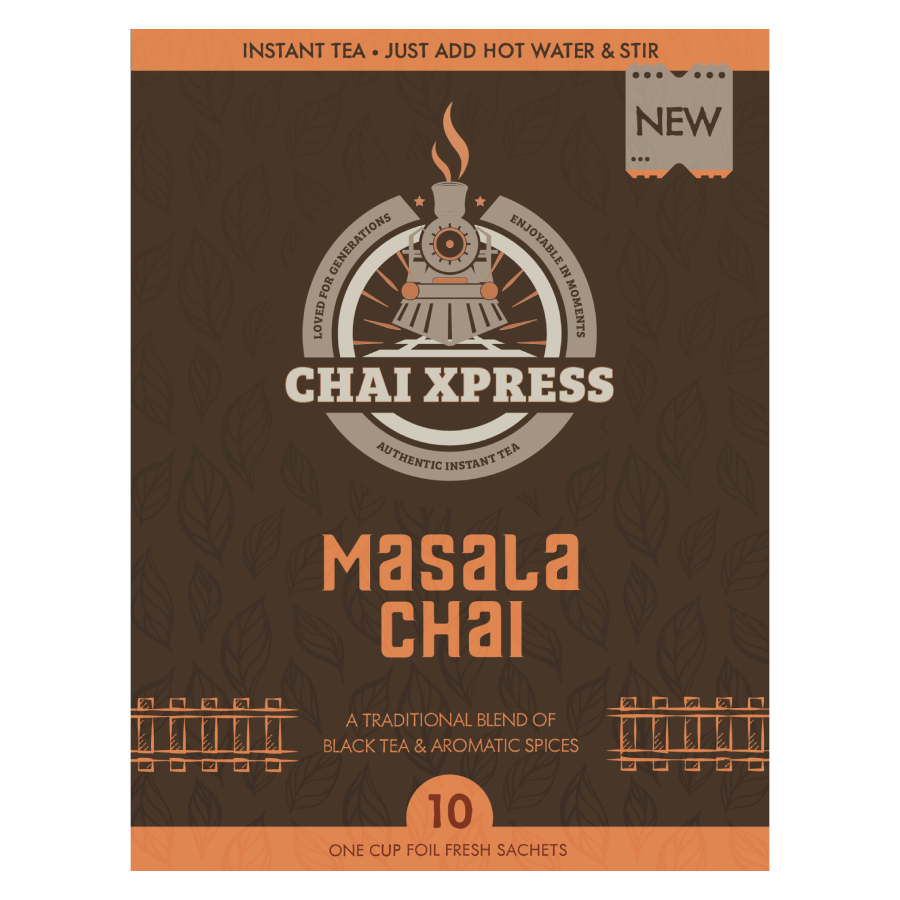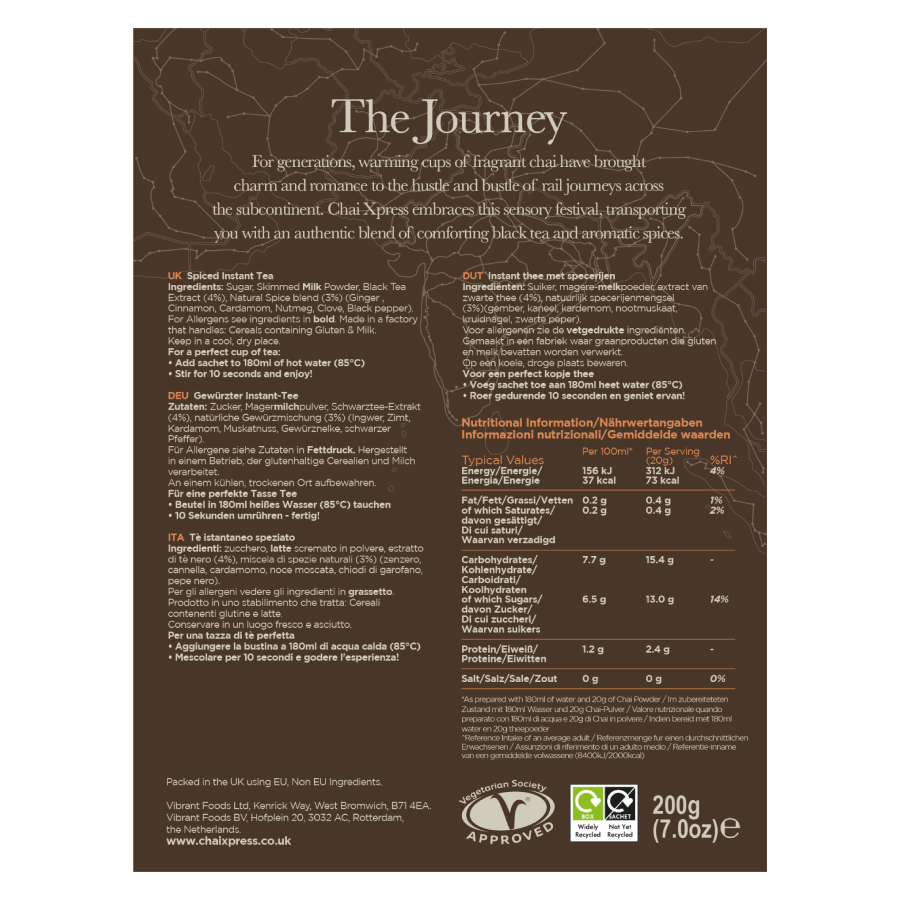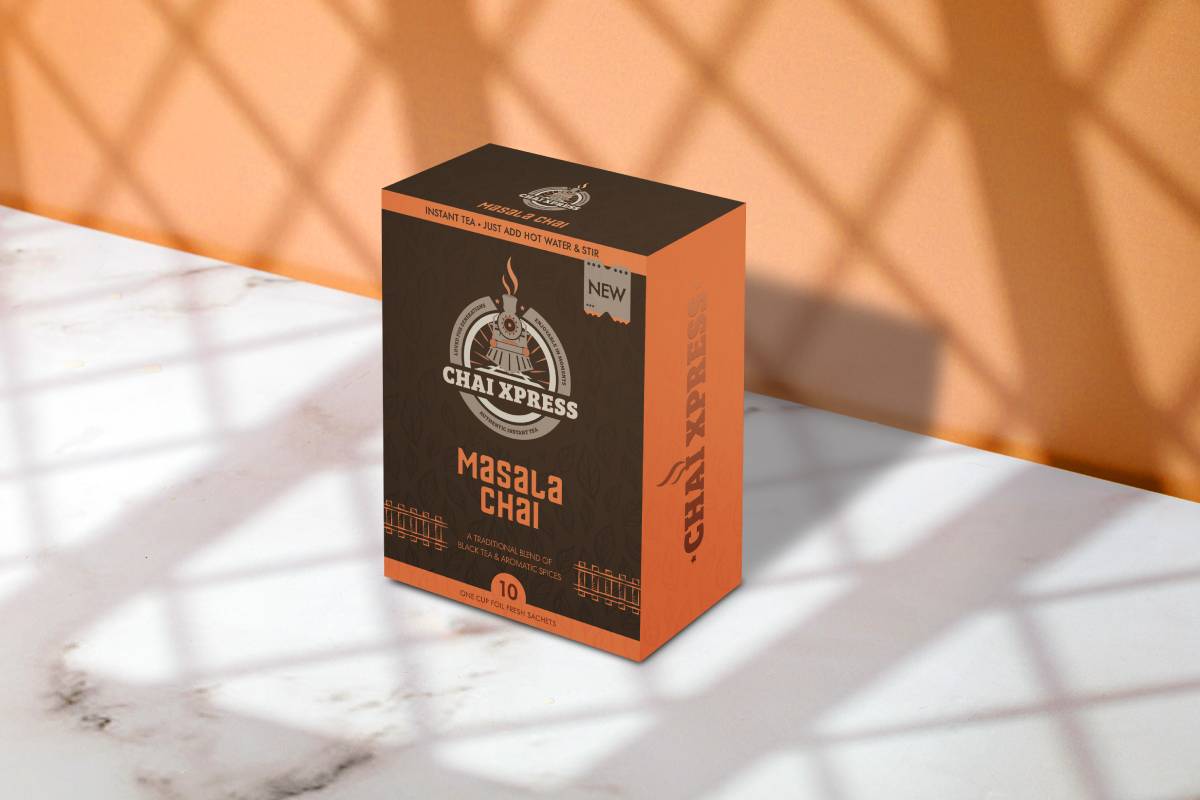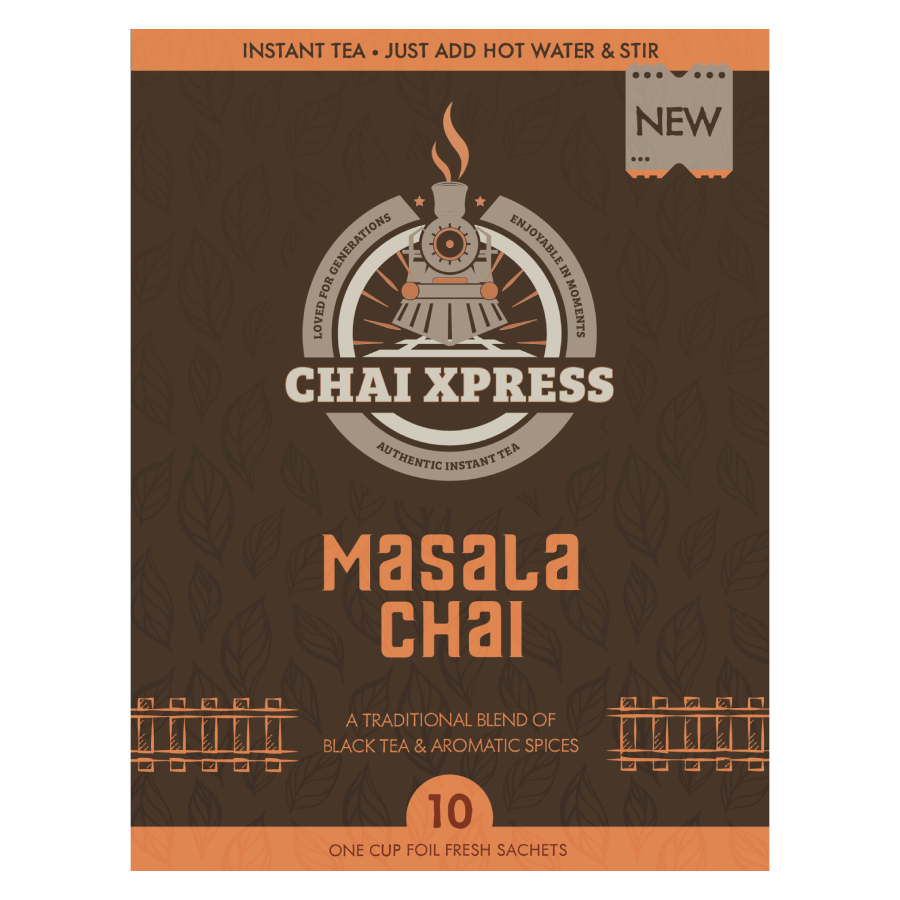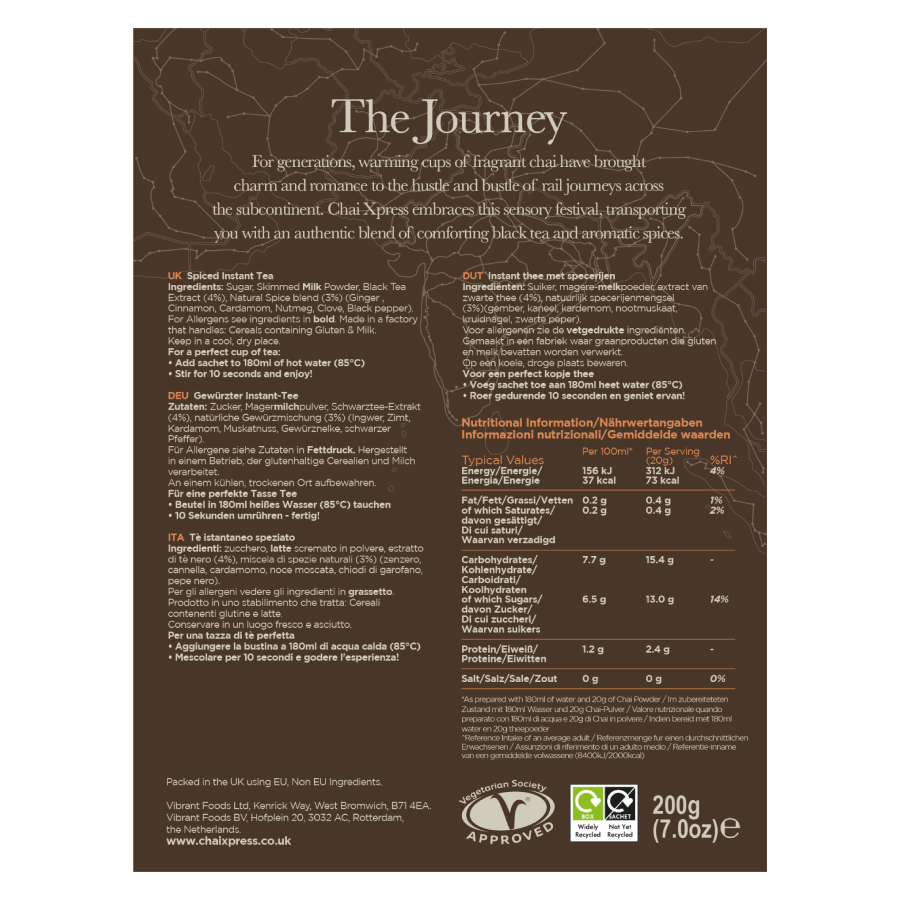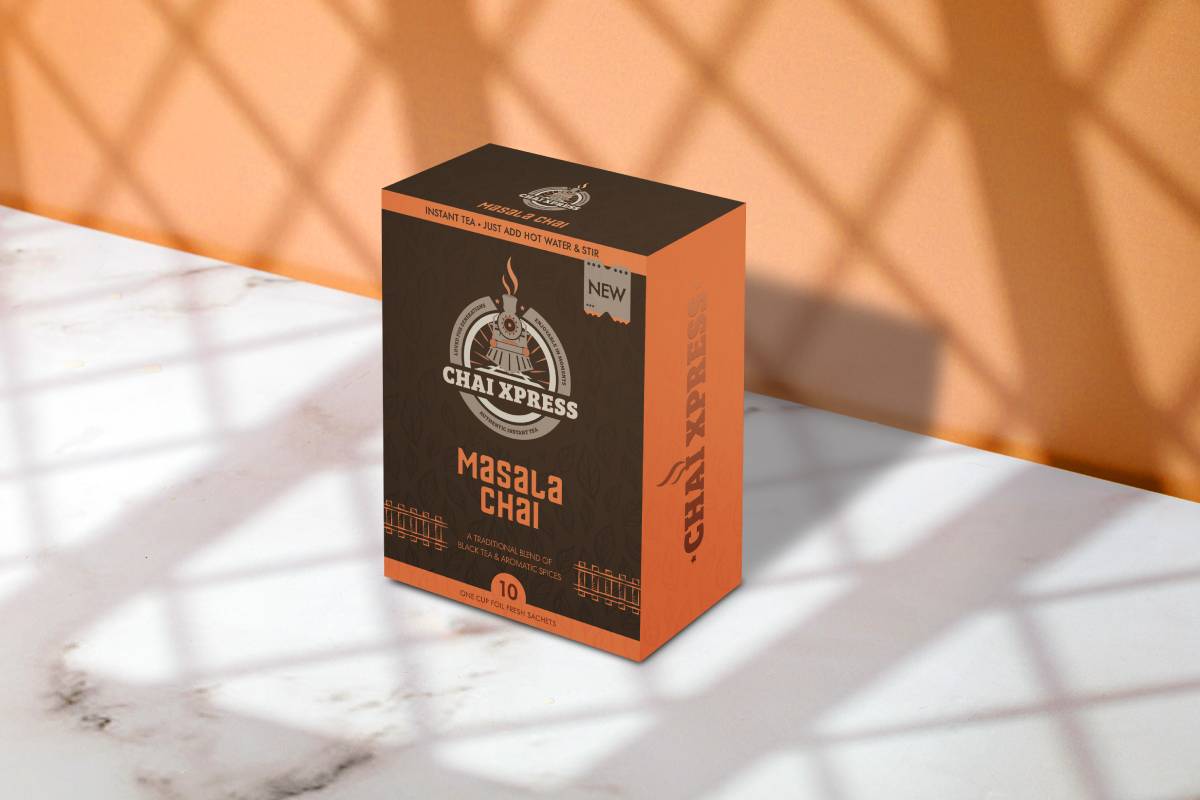 The origins of masala chai (translating literally to "spiced tea") date back over 5,000 years – lore says it was created and enjoyed by the Emperors of what is now India as a cleansing, vivifying Ayurvedic beverage.
In the 1900s, as tea grew in popularity, chaiwalas ("wala" meaning "person associated with") began to pop up in railway stations across the country, serving masala chai in small clay pots – once travellers were done drinking they would throw these cups onto the tracks where they would break and return to the earth. Soon enough, this comforting brew became synonymous with train travel across the subcontinent.
Over time, the compositions of spices grew different from region to region – but as we love the classics, we've used a traditional blend of ginger, cinnamon, cardamom, nutmeg, cloves, and black pepper. It's pleasure instantly and it's no surprise this exceptional Chai is our best seller.
We have used only the highest quality sources and 100% natural ingredients for our Masala Chai. Packed individually, it is ideal whether you are at home, at the office or on the go – enjoy a relaxing cup by just adding hot water.
Chai Xpress started in 2009 in London before spiced tea was in vogue. Our Chai obsessed connoisseurs wanted to share their love of great tea with a promise of an authentic and aromatic sensory journey as traditionally enjoyed on train journeys across the subcontinent.
Contents: Sugar, Skimmed Milk Powder, Black Tea Extract, Ginger, Cinnamon, Cardamom, Nutmeg, Cloves, Black Pepper